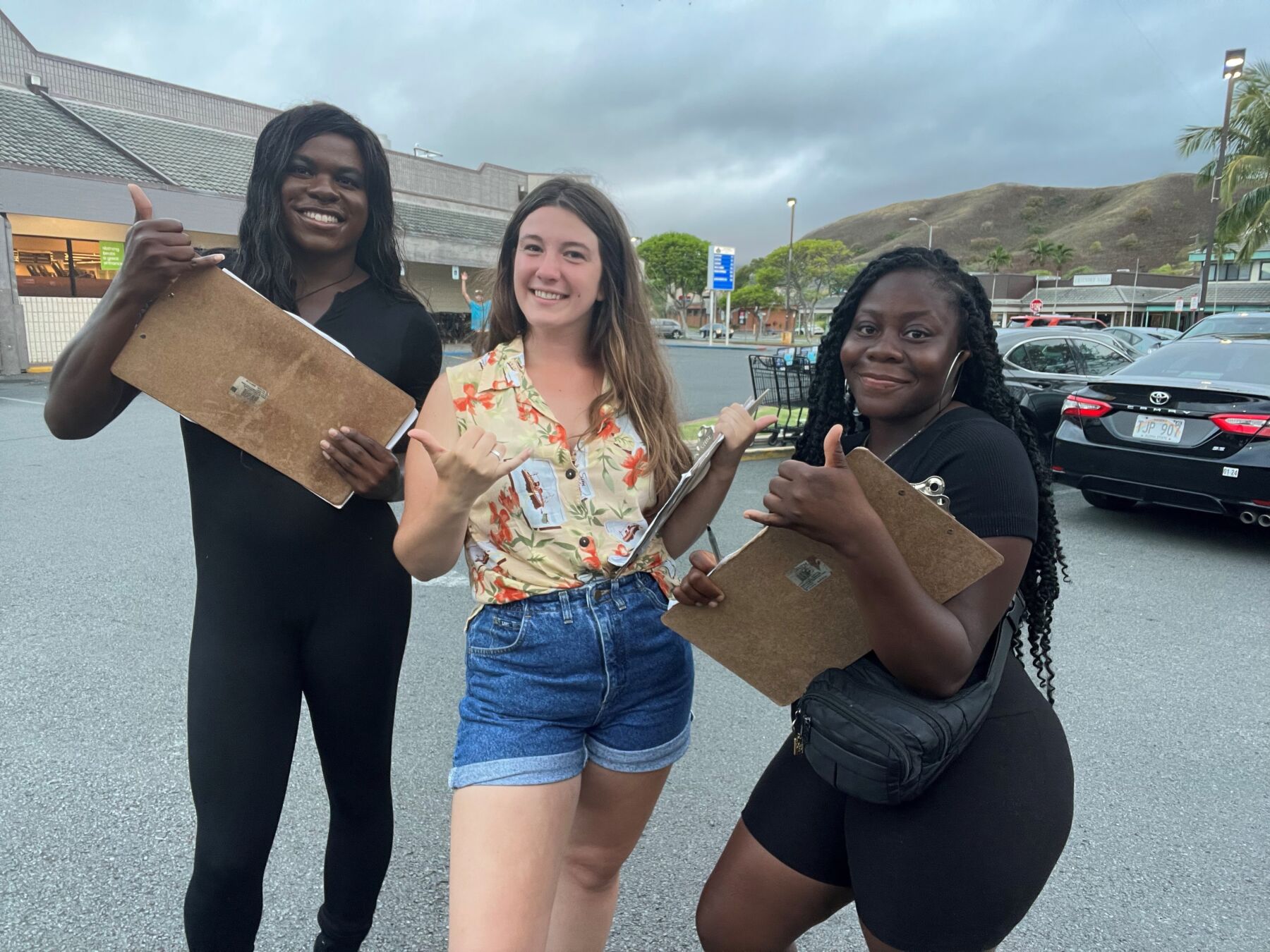 Advanced Micro Targeting is a direct-democracy firm that sells big ideas.
Big ideas like ending government corruption, giving voters the right to decide what's best for them, and electing leaders who actually listen to the voters.
We go where the people are. Sometimes knocking on doors, approaching people in parking lots, libraries, and other venues where people gather.
Being comfortable working outside in all kinds of weather conditions is a must. Previous canvassing, petitioning, sales, or customer service experience is a plus, but not required.
We will train the right candidates.
Our staff comes from diverse professional backgrounds and
from all over the United States.
Some staff stay for a season. Others have been here 5, 10, even 15 years!
Leadership positions open up quickly.
Our headquarters is in Dallas, Texas, but we have hubs throughout the US.
Ready to embark on an adventure? Let's talk!
What We're Looking For:
 Must be 18 years or older
 Have a valid government-issued ID.
 Be able to pass a background check.
 Working cell phone with data.
 Team Leaders and Project Manager must have insurance and a clean driving record.
 Travel team members must be willing to share a room with a roommate.
Pay and Benefits:
Most travel positions start a $20 per hour for petitioners and $21 for Team Leaders.
Project Manager positions are salaried and start between $4500-$6000 per month. (These are not entry level).
Non-travel positions have a higher rate. (see below)
AMT is an equal opportunity employer. Our policy is to provide equal
employment opportunities to all applicants for employment and employees,
not to discriminate because of race, color, sex, age, religion, national origin,
or disability.
Project Managers are not entry-level. At least 2-3 years of Campaign or Petition experience is preferred, but those with backgrounds in high-volume sales, retail and food service management are also encouraged to apply.
Management Experience
Planning Skills
Attention to Detail
Writing Skills – We have a heavy reporting culture.
Endurance – These are campaign hours.
In addition to leading overall efforts, Project Managers are required to spend the majority of their day in the field gathering signatures with the team.
Canvassers, Petitioners and Team Leaders

Most of our field positions require travel unless we are
stationed in your area. Nearly every team member here began in the field.
Canvassers primarily focus on door-to-door canvassing and
intimate political conversations with voters.
Petitioners typically work in public spaces like libraries, DMVs, public events and near retail stores. You will be approaching the public and asking them to sign a petition.
Team Leaders oversee teams of 2-4, driving the team place to place while also gathering signatures yourself. You must have a valid driver's license, insurance and a clean driving record.
Team Leaders regularly get promoted to Project Managers.
We are currently hiring staff for the 2023 and 2024 election cycle. But all employees, regardless of previous experience, spend time learning our field philosophy. This includes weeks of canvassing, team leading, and immersing yourself in our reporting and management culture.We value our leadership team's willingness to engage with voters directly.